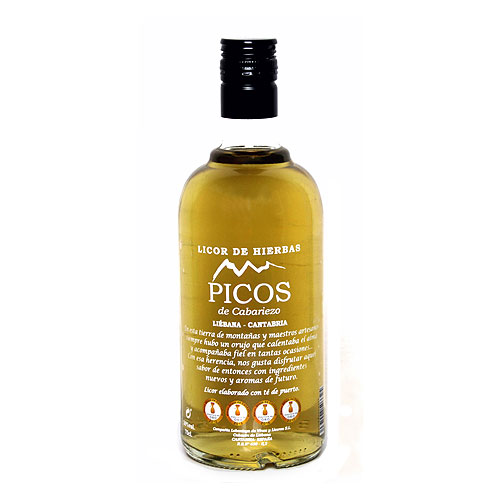 LICOR DE HIERBAS
This liqueur is produced with tea from the mountain port or stone tea, it is a local, wild, high mountain plant that grows above 1,200 m. In Liébana this plant has always been used to make digestive herbal teas with which to finish the meals fogging them with a good "trickle" of grape marc. And from this custom arises this rich liquor that adds both flavors with an extraordinary and sweet tooth in the mouth.
It is recommended to serve cold or with abundant ice, shake before using.
Alcohol content 26%vol.
Available in bottles of 70 and 20cl.
Keep in a clean, fresh and dry place, away from light. And better in cold once opened.
Contains sugar, contains NO gluten, YES suitable for celiac groups, intolerant to lactose and egg.
Not suitable for children and pregnant women.
Awards Received:
SILVER International Wine & Spirits Awards 2018
GOLD Top Wine & Spirits 2018
GOLD Catavinum Wine & Spirits Competition 2018
GOLD Wine Up Best Wine & Spirits Guide 2018
Two Stars GOLD Great Taste LONDON 2018
SILVER Catavinum Wine & Spirits Competition 2019
GOLD Top Wine & Spirits 2019
GOLD Catavinum World Wine & Spirits Competition 2020
GOLD International Top Wine & Spirits 2020
GOLD Top Wine 2021
GOLD International Wine & Spirits Awards 2021