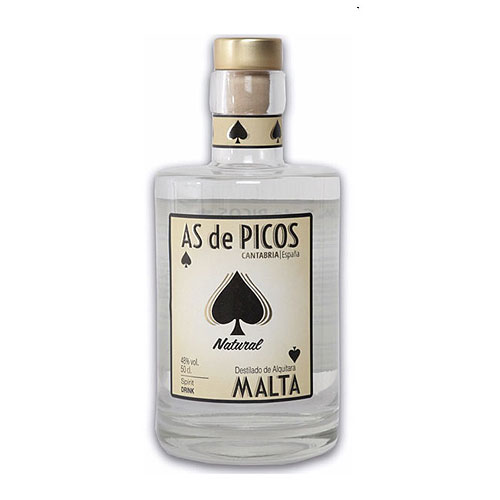 MALTA DE PICOS (White Whisky)
Pure MALTA processed, fermented and distilled, partly to age and partly to enjoy in its most NATURAL way, just as it is done in other countries, because here we have always tasted first the purest distillates.
This spirit, which is included in the collection of Premium As de Picos distillates, presents an extraordinary complexity of palate, with soft retro tastes and slightly sweet cereal, enriched by the particular touches of ALQUITARA. It is ideal to enjoy alone in a refreshing combination that respects your personality: simply with Ginger Ale and ice.
Alcohol content: 48% vol.
Available in bottle of 50cl.
Not suitable for children or pregnant women.
PRIZES
GOLD Catavinum World Wine & Spirits Competition 2019
GOLD Top Wine & Spirits 2019
GOLD International Top Wine & Spirits 2020
GOLD Top Wine 2021
GOLD International Wine & Spirits Awards 2021
GOLD Top Wine 2022
GOLD International Wine & Spirits Awards 2022