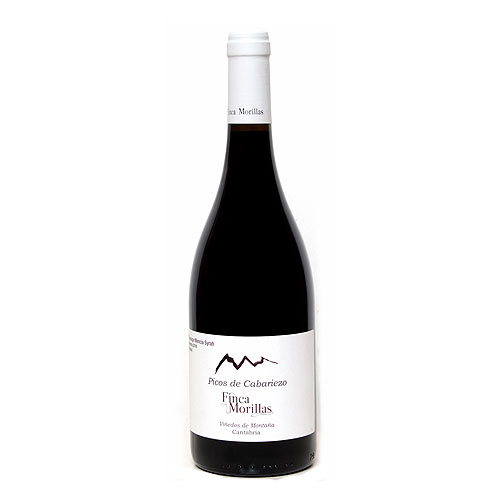 FINCA MORILLAS
Red wine, produced mainly with mencía and a small contribution of Syrah from old mountain vines harvested with a slight over-ripening and manually. Aged (depending on the year) for about 12 months in French oak barrels, ensuring that this is not the protagonist and that the terroir is expressed easily and elegantly, it is an Atlantic style wine that retains all its fruit and final freshness.
Of garnet cherry color with light violet edge and elegant and powerful and persistent aroma of ripe red fruits.
Serving temperature, between 15 and 17 degrees.
Awards Received:
OPTIMUM Sumilleres de Cantabria best red wine 2016
92 Points – five stars Peñín Guide 2017
BRONCE International Wine & Spirits Awards 2017
SILVER Catavinum World Wine & Spirit s Competition 2018
Top Wine 2018 GOLD
GOLD International Wine & Spirits Adwards 2018
GOLD Wine Up Best Wine & Spirit Guide 2018
91 Five-star points Peñín Guide 2018
GOLD International Challenger Gilbert & Gaillard FRANCE 2018
GOLD Catavinum World Wine & Spirits Competition 2019
SILVER Bacchus International Wine Competition 2019
GOLD Top Wine 2019
SILVER Catavinum World Wine & Spirits Competition 2020
GOLD Gilbert Gaillard International Challenge France 2020
GOLDInternational Top Wine & Spirits 2020
GOLD International Wine Awards Spain 2020
SILVER Best Wine Awards Paris 2020
GOLD Top Wine 2021
GOLD International Wine & Spirits Awards 2021
GOLD Top Wine 2022
GOLD International Wine & Spirits Awards 2022